Rondeau Of Chaos And Salvation Booster Box
Out Of Stock
Description
Introducing the very first clan booster for Link Joker!
A "Messiah" deck can be constructed with this product and the same-day release "Messiah Dragon of Rebirth" trial deck.
A "Star-vader" deck built around "Chaos Breaker" can also be constructed with just this product.
Cards that strengthen the "Glendios" and "Deletor" decks are also included.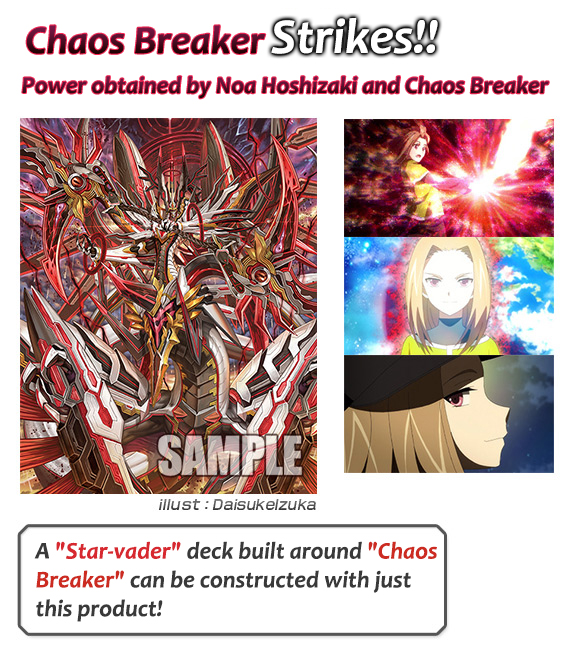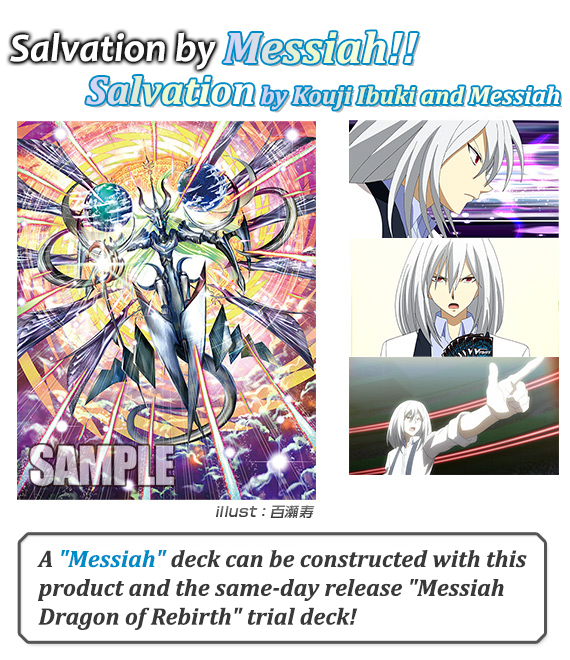 4 types of reissue cards
"Lady Gunner of the Neutron Star"
"Dark Metal Chameleon"
"Star-vader, Colony Maker"
"Star-vader, Paradigm Shift Dragon"
4 types of special reissue cards (RRR treatment)
"Death Star-vader, Chaos Universe"
"Star-vader, Chaos Breaker Dragon"
"Flowers in Vacuum, Cosmo Wreath"
"Blink Messiah"
Product Specification
Featured Clans

Link Joker

Card Types

45 types of cards
41 new cards / 4 reissue cards (GR: 2 / RRR: 6 / RR: 8 / R: 13 / C: 16)
+ SP: 8 [8 Parallel]
+ SGR (Super GR): 2 [2 Parallel]
+ Special Reissue: 4
2 cards in every pack will definitely be an R or above card!!

Contents

1 pack contains 7 random cards
1 display contains 12 packs

Release Date

December 1 (Friday), 2017


Extra Info
Extra info coming soon for this product.